Four dancers, two women and two men form the hard core of this choreographic fresco. A bare stage where the dances are, from one scene to the next, the generators of and participants in a timeless journey where both harmonious and antagonistic energies can be encountered.
The music is rich in rhythm, juxtaposing sounds of past and present.
Elaborate costumes, large skirts whose curves imitate the spherical movement of a circle, held around the waist. White fabric dyed in places and connected by lines that evoke tracers. Bare or not, feet will play a rhythmic role on the ground. Full of bounce they will punctuate the movements.
A participative part would be possible (to be developed with our partners within their own context): a process that would permit the participation of outsiders in a part of the project. On tour, the idea is to arrange for the participation of a group (chosen by the venues) that would meet the company during courses and/or weekly workshops for one or several predetermined periods.
Also transposable to an outdoor venue except the black box (depending on desires and possibilities).
Created by Parcours asbl with the help of co-producers Charleroi danse, Centre Chorégraphique de Wallonie- Bruxelles (BE).
Partners : La Marlagne, Centre Culturel Marcel Hicter, Namur (BE) and La Manufacture, Aurillac (FR).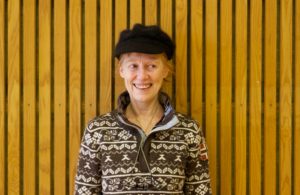 Félicette Chazerand
– choregrapher
To dance, in a circle, to be accompanied, to enjoy times when laughter, energy, sound, bodies mix to share a moment of dancing, a moment of emotion. And why not widen the circle!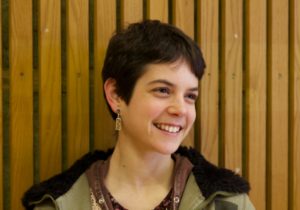 Zuriñe Banevente – dancer
Translated from Basque: We find stars along our way. Their dust between our hands.
The road is ours, bright and calm. No fear, there's nothing to do.
My soul in the sea, an endless sea. Becoming the sea.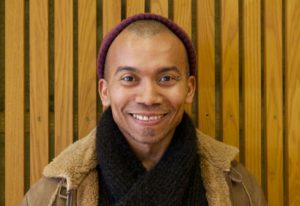 Milton Paulo – dancer
I am both the periphery and the centre. There's a twisting in my spine and something running through my bones. Her head in my hand. I see it fall on damp ground. We hold the world in our hands.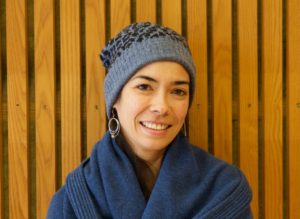 Anne-Cécile Chane-Tune – dancer
A circle is a paradox in and of itself. It limits us but also invites us to surpass ourselves physically, mentally and emotionally. It calls us to let go in chaos and disorder, by celebrating a dance individually or in a group.
This dance goes on and on towards an unknown end, leads us to abandon notions of plenty, not enough, large quantities. It is rent with that primitive joy of being together in a circle, holding hands or not.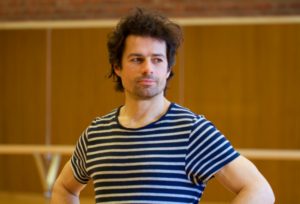 Jérôme d'Orso – dancer
In 'rOund Dancing', we show a lot of respect for tradition. So much so, that we take license to do medleys, tell anecdotes, show what goes on in the wings of a local dance. In three steps or two, we're back from Auvergne and off to Greece. And along the way we cope with our personal physiological preoccupations. We discover both the great wisdom contained in traditional steps and the social strictures expressed by way of genre, postures and positions.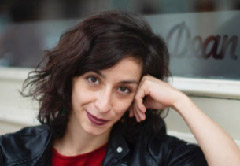 Giulia Piana – dancer
Dancing in rounds is one of the most ancient forms of being together in early societies.
It calls our roots as a human being. It becomes a mirror of ourselves in relation to the others.
It requires patience and trust.